Breast reduction is one of the most common reconstructive procedures that Dallas, TX plastic surgeons, Dr. Duffy and Dr. McKane perform, and these patients are also among our most grateful. As long as patients understand the risks associated with this procedure, they are almost uniformly happy with the results this procedure can deliver. Like other body contouring procedures, this involves trading scars for improved contouring. The breast is both reduced in size and lifted in the process so that the nipple is elevated up on the chest and the breast is given a much more natural and youthful appearance. An added benefit is that breast reduction is typically performed as an outpatient procedure.
Reviews
"Dr mckane was a god send to my husband. He went beyond what most doctors would have after my husband had cancer that left a huge open wound on his head. He gave my husband back his diginity."
- Anonymous /
UCompareHealthcare /
Sep 18, 2016
"Dr McKane has an excellent bed side manner. He is thorough and informative and straight forward. He is compassionate and sympathetic to cancer patients and he did an exceptional breast DIEP flap and reconstruction after my bilateral mastectomy. I would recommend Dr Mckane to anyone needing a plastic surgeon."
- T.L. /
Healthgrades /
Jul 29, 2016
"I have seen Dr. Duffy several times since having my reconstructive surgery for breast cancer in the mid 80's by another doctor. My experience with Dr. Duffy have been awesome. He listens to your concerns and then he addresses them. By the time I leave his office I feel so good in knowing what the next steps are."
- B.T. /
Vitals /
Jul 05, 2016
"Phenomenal physician. Knows his stuff, always takes time to listen and talk with you, even if busy."
- Anonymous /
Healthgrades /
May 09, 2016
"Dr. Duffy was my PS when I had my BMX w/immediate DIEP surgery over 8 years ago...I absolutely believe he is one of the best in the nation...and would do it again, even though I had complications ..."
- D.A. /
Vitals /
Mar 22, 2016
Previous
Next
Preoperative markings will be made on the patient's breasts the day of surgery. The goal is to lift and reduce the breast in such a way as to produce a natural, well-shaped breast following surgery. Excess fat is removed, usually through liposuction. Extraneous skin and tissue will be trimmed away and the remainder will be tightened and reshaped. The areola and nipple are also repositioned into a higher position. There are several techniques that can be used to determine where to place the incision, so the surgeons will determine the best placement to minimize the appearance of a scar. Minor asymmetries after surgery can be resolved in the office under local anesthesia, if need be.
Surgical dressings are usually removed a couple of days after surgery and a week or so later, patients are placed back into a mild compression garment such as a jogging bra. The swelling and bruising will disappear in the first 4 – 6 weeks and it may take 6 months to a year before the breasts settle into their final shape. Though the scars from a breast reduction usually heal quite well, it is important to realize these scars are permanent. Therefore, proper scar care instructions should be followed to lessen the appearance.
It is important for the patient and the surgeon to talk before surgery about what the surgery can deliver and about what size the patient wants the breasts to be following surgery. Photographs are typically taken at the initial consultation to facilitate a predetermination letter to the patient's insurance company. Most insurance companies still cover breast reduction, but some do not. You should check with your insurance company to determine if breast reduction is a covered procedure. Insurance companies will often insist upon a preoperative trial of physical therapy and/or weight reduction prior to authorizing breast reduction surgery.
General Information
Many patients have questions regarding whether their insurance will cover a breast reduction. The answer to this is complicated, especially since every insurance policy has its own criteria for determining whether or not the procedure will be covered. In recent years, insurance companies have developed increasingly strict guidelines. You can click below to learn more about this.
Breast Reduction Insurance Information
Medicaid
If you are covered by Medicaid, it becomes even more difficult to obtain coverage as Medicaid has some of the strictest of criteria for coverage. Below is information about coverage by Medicaid.
Breast Reduction Coverage By Medicaid
Insurances and Weight
Recently, many insurance companies have begun using various calculations comparing height and weight as a factor in considering a breast reduction authorization. The most commonly used is a BMI, and some use BSA. We have more information about those specific types of calculations below, as well as links to calculators you can use to determine your BSA or BMI.
To obtain the best possible results, ideally, patients should have a BMI of less than 35. Patients with a BMI of more than 35 may be considered on a case-by-case basis.
BMI Calculation (Body Mass Index)
The BMI is a calculation comparing height and weight. Although, we will do this calculation for you at your appointment, we are providing information here on the calculation to assist patients who are interested. To calculate your BMI, click on the link below to open the calculator in another window.
BSA Calculation (Body Surface Area)
Recently, many insurance companies have begun using a calculation called BSA, or Body Surface Area, as at least part of their determination about coverage of breast reductions. The calculation of Body Surface Area involves the use of height and weight in a different fashion than BMI.
The BSA at which most insurance will consider a breast reduction appropriate depends upon the insurance policy and the amount of breast tissue (in grams) to be removed during the surgery. However, as a general guideline, most patients who have a BSA of less than 2.00 are probably not candidates for coverage by most insurance policies. This should not be considered a statement of your insurance policy and is simply a guideline based on our experience with patients and their insurance policies.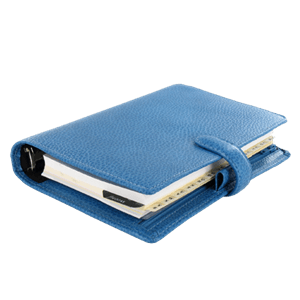 Plan Your Procedure
Procedure Recovery Location

Out-Patient
Contact Us
Schedule Your Consultation
Once you are scheduled for your consultation, there are a number of things you can do to help prepare for the appointment. If you have been treated by another physician for any of the symptoms you are having, such as taking pain medication or having physical therapy for back or neck pain, bringing copies of those medical records with you will help us in working with your insurance company.
You can download the questionnaire below and complete it before your appointment. This questionnaire helps provide us with the information needed to work with your insurance company. By completing it prior to your appointment and bringing it with you, you will be better prepared for the consultation.
Consultation Questionnaire to bring to appointment.
As with all medical offices, when you first come to our practice, there are a number of forms which have to be completed. As all of us have been patients ourselves, we know what a headache forms can be. To help our patients, we now offer these forms here on our website. You can download the forms, complete them at your leisure, and bring them with you to your first appointment. Please be sure to still bring your insurance cards with you so we can make copies of them.
Patient Information Forms to complete and bring to appointment.
Related Procedures