Traveling to Dallas, TX
for Plastic Surgery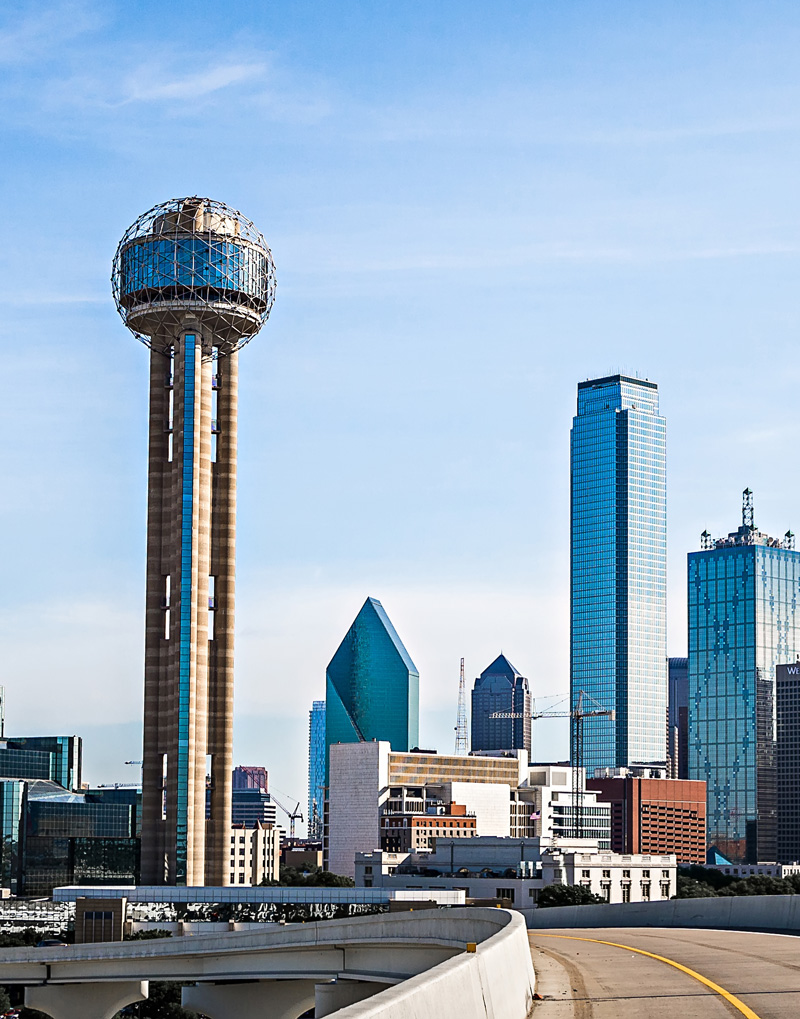 Since our doctors are among only a handful of surgeons in this part of the country providing all currently available options in breast reconstruction, including the DIEP and SIEA flaps, our practice sees patients from all over the country. Of course, traveling for surgery involves additional considerations.
Although we are always happy to have new patients, our doctors recognize that travel may present problems for some patients. Our office is happy to assist you with names of other practices, if we know of one in your area to recommend. The first priority is finding the best option for you, the patient.
When considering traveling for surgery, the first decision is whether this is a primary reconstruction or secondary. Primary reconstruction means you will need the mastectomy performed by a breast surgeon at the same time as the reconstruction performed by a plastic surgeon. Secondary reconstruction means the mastectomy has already been done at a previous surgery and you are now ready for the reconstruction.
Traveling for a primary reconstruction is more difficult than for a secondary. There are numerous reasons for this. First, you would not only need to locate the reconstructive surgeon, but also find a new breast surgeon in the same city. Since the breast surgeon will need to review your history, including any biopsies, mammograms, etc., before recommending the type of surgery, this may entail additional time and/or additional trips. Depending on the urgency of the mastectomy, it is often better for patients to proceed with the mastectomy in their home town with the surgeon who is already providing your care, and then do the reconstruction at a later date.
The most important consideration is always the treatment of the cancer. The recommendations of your local breast surgeon and/or oncologist relating to the urgency of the mastectomy are very important. If you have the mastectomy and reconstruction done out of town, you will need to be certain the information from the mastectomy, including pathology reports and any test results done out of town, are all provided to your local oncologist for follow-up treatments, if any are necessary.
We want patients to understand traveling for surgery is much easier and may be better for your overall results if it is done as a secondary reconstruction. For this reason, the information below relates to traveling for a secondary reconstruction. If you are considering a primary reconstruction, our office can assist you in the additional needs beyond those described below.
Number of Trips Required
Of course, prior to any reconstructive surgery, you will want to meet with the physician to learn about your options. That first consultation involves an office visit that is typically an hour in length or more as we want you to have as much time as necessary to ask questions. Some patients choose to schedule a mid-day appointment so they can fly in and out on the same day for this consultation.
After that initial consultation and a decision about the type of reconstruction, the actual scheduling of the surgery can be done. For patients who are proceeding with a DIEP/SIEA reconstruction, you typically will need to arrive 1 to 2 days prior to your surgery for pre-operative appointments and testing. The length of stay in the hospital varies with each patient but is usually 3 to 5 days. You will need to stay in town after being discharged from the hospital until Dr. Duffy or Dr. McKane has determined you are ready for travel and has seen the early post-operative results. The length of stay after being discharged from the hospital varies with each individual also and with how quickly you heal. However, most patients should expect to be in Dallas for a total of approximately 2 to 4 weeks. It is important to remember that no one can predict exactly how quickly an individual patient will heal from surgery, and complications sometimes develop, although rarely.
Travel Arrangements
Medical City Dallas Hospital is proud to offer a Guest Services department to assist patients. At their website, you can find information about the hospital and its Guest Services, as well as information about local hotels, many of whom offer special rates for patients. You can also call the Guest Services department at (972) 566-2400 or our office at (972) 566-3939.